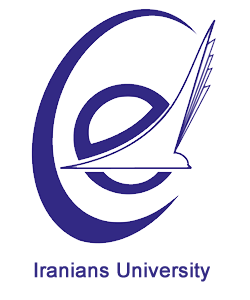 Established in 2001, The Iranians University, is the first e-institute of higher education in Iran obtaining the authorization of virtual education from the Ministry of Science, Research and Technology. Taking advantage of state-of-the-art network infrastructure (including 24 fiber optic for internet connection, network optic switches, etc) and modern e-education methods, Iranians University has provided an advanced framework for virtual education, both locally and globally.
The entrance exam of the university is held annually through the national universities entrance exam or the exclusive exams under the auspices of the National Organization for Educational Testing.
Further, admission based on academic records for the undergraduate candidates is possible in some fields. The education method in all levels and fields of study in this institute is virtual and students take advantage of virtual classes over the internet for learning their lessons.
What is E-Learning?
A note from the President of the University
---
E-learning is a new approach to education that enables learners to learn at any time and in any place. In recent years, valuable experiences have emerged in the field of e-learning combined with educational, cultural, legal, regulatory, technical and infrastructure complexities.
Iranians Non-Governmental and Non-Profit Higher Education Institute is the first institute of higher education that has received the approval of the Ministry of Science, Research and Technology as the e-Higher Education Institute (Virtual) in the country. The Iranians University was founded in 2007 by a team of highly qualified and dedicated university professors in the country and during this period has provided an excellent online platform for providing e-learning.